Glass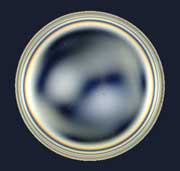 state to have observed circle type reinforcement glass with the glass interference stripe tester
Nihon Klingage Co.,Ltd. provides various glass by the results and the technology of the Liquid Level Gages.

In addition to pressure-resistant heat-resistant reinforcement glass for the sight glass in addition to glass for the Liquid Level Gages, we provide glass such as the soda reinforcement glass, hard reinforcement glass, the PYREX glass, the vycor and quartz with various uses. Ask according to the use.

We provide the various reinforcement glass which fitted in with view window (JIS B8286) for the pressure container, reinforcement glass (JIS R3206) and so on.

Amazing alkali resistant glass LUKING-AR which the Nihon Klingage Co.,Ltd. developed made high pressure reflection formula Liquid Level Gages possible in the field of the water level gage for the boiler.

Line-up of Glass




Glass for Liquid Level Gage (for Water Level Gages: JIS B8211)
Details, dimensions and others of Reflex glass, V-notched Color Glass and Transparent Glass


KLEARCOAT® Glass
Details, features and others of Teflon(PFA)Coat Glass - KLEARCOAT® Glass


LUKING-AR® - Alkali Resistant Glass
Details, features and others of Amazing alkali resistant glass (LUKING-AR®)


KLINPORT® - Metal-to-glass Sealed Glass
Details, dimensions, line-up and others of KLINPORT(Metal-to-glass Seald)


KLINGAGE Sight Glass
Details, features and others of KLINGAGE Sight Glass