Glass
KLINGAGE KLINPORT(Metal-to-glass Seald)

About metallic fusion sight glass KLINPORT

It makes special glass adhere to the wall of the Metallic Ring powerfully and airtightly. Moreover, it is the product which the epoch-making technology which strengthens glass using the difference of the thermal expansion coefficient of the Metallic Ring and glass produced. It acquires a Japanese patent and an American patent and the uniqueness and the excellence of the technology are proved. Because glass and metal become incorporated, as the glass, it has marvelous strength. There is few damaging of glass. When glass damages, the destruction stays in the surface part. In the condition, it is scalyflake. Still, because the destruction progresses gradually, it can prevent the prominence of the content one by the destruction from happening. It gets high evaluation in the safety.

Feature

It is best as the sight glass to use in the environment which the high-pressure condition is severe on in the marvelous strength. The equipment main unit, and the straight or it is possible to connect with the taper screw. Therefore, the installation and the removal are simple and the maintenance is easy. Glass and the Metallic Ring fusion directly and it secures safe seal-ability. It is safe because the fragment doesn't scatter even if glass damages.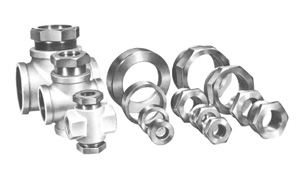 ・Safe seal-ability

Glass and the Metallic Ring fusion directly. It isn't using glue and so on absolutely.


・Durability

KLINPORT is excellent about corrosion resistance, weatherability.


・Maintenance Free

It is possible to do a clean quickly because installation, removal are simple.


・Rugged and Durable

It is durable because structure is simple.



・Quake‐resistant

Metallic Ring and glass become uniting. Because glass is sufficiently strengthened, to be quake-proof and the resistant to impact are excellent.


・Safety

Even if glass damages, the fragment doesn't scatter.

Why is the KLINPORT strong
Kind of KLINPORT
Features
Model
Material
Call by name
Adaptation
Standard type
Type KPT
Carbon steel and Stainless steel

※1

-1Q
-2
-3
-4
Atmospheric pressure~2MPa
Type KPS
Vacuum~2MPa
Type KPF
Vacuum~2MPa
Type AX

※2

Atmospheric pressure~2MPa
Type KPL
Vacuum~2MPa
High pressure type
Type KPT-C
Carbon steel and Stainless steel
-1Q
-2
-3
-4
~17.3MPa
Type KPS-C
~6.9MPa
Ultra High pressure type
Type KP-308
Stainless steel
φ45×xH
~49MPa
Type KP-32
Fe-Ni-Co
φ45×17H
15.7MPa/345.7℃
High pressure and High tempreature type
Type KP-34
Fe-Ni-Co
φ52×22H
21.6MPa/.372.1℃
※1:call by name(nominal diameter) -1Q:1-1/4" -2:2" -3:3" -4:4"
※2:Standard type AX is two kinds of -1Q:1-1/4" -2:2"
There is a special type which makes direct welding equipment.