Direct Reading Liquid Level Gages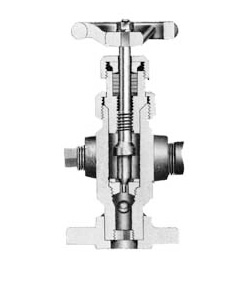 Check Ball Valves for Tubular Level Gages
Check Ball Valves for Tubular Level Gages are available to order.
dimensions
The Nihon Klingage Co.,Ltd. manufactures at the optional desire installation size under at all Liquid Level Gages.
KLINGAGE Tubular (glass) Manufacturing the standard installation length of Liquid Level Gage from a minimum of 300 mm The one which exceeds the longest installation length corresponds by the support.( The following reference )
It manufactures to the request about the Liquid Level Gages installation VESSEL shape and the standard. ( Standard installation VESSEL: 20A JIS 10 K The flange )
At the Visual Length, being under, it depends on the valve format.Refer to the following.